October 27th is National Mentoring Day. This is a day that I will always celebrate because mentors have played such an integral part of my personal and professional development.
The CIPD define mentoring as "a relationship in which a more experienced colleague shares their greater knowledge to support the development of an inexperienced member of staff. It calls on the skills of questioning, listening, clarifying and reframing that are also associated with coaching."
This definition is outdated in my opinion as it takes no heed of Reverse Mentoring that is becoming more popular in organisations. This is where a (generally) younger more inexperienced person in the world of work mentors a more senior person. They share their knowledge of technology and what the younger generations are looking for from the world of work.
Either way, for me the main difference between coaching and mentoring is that coaching is a shorter, time defined intervention that will focus on one specific area of development. Mentoring relationships can last for years and don't always have a specific development objective to meet.
So how do you find a mentor?
Ask your HR team
Many organisations have internal mentoring programmes in place that may be accessible to you. Sometimes these are reserved for those who are part of the "high potential pool", other times, they are available to everyone. Just ask!
Ask someone you respect and admire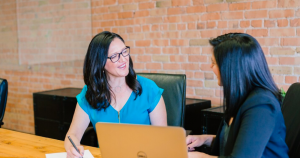 In my roles as HR Business Partner and Head of Talent, I had the privilege of working with many senior people. Sometimes just being in the same room with them and seeing how they operate was a form of mentoring for me. It showed me what I should and should NOT be doing to influence senior people.
There were other people who I specifically approached to ask if they would mentor me. The response was always "yes". I think that people are flattered that you ask and they love to share their experience and expertise.
Engage with alumni networks
I was approached 11 years ago by a lecturer at the Oxford Brookes University (School of Hospitality Management) to mentor a couple of their final year undergraduates. They were setting up a formal mentoring programme to help the students transition from academia into the working world.
I am about to be matched with my mentees for the upcoming year and I cannot wait to see who I will be working with. I graduated from here in 1992 and would have loved to have a mentor from the world of hospitality. This programme is also a brilliant opportunity for the mentors to network with one another. I have become friends with so many of my fellow mentors over the last 11 years and their advice was indispensable when I was setting up my business.
Check out professional organisations
I have just signed up to be a mentor for the CIPD. This will give me the opportunity to work with fellow HR professionals who are looking to take that next step in their career. Maybe they will be about to enter into a transformation programme and they would like to be guided by someone who has been there before.
Check out your professional organisation and see if there is a programme for you.
Check out other networks
Up until recently, I was Head of Mentoring at the London Chapter of the Professional Womens Network. This is an organisation that has 27 Chapters around the world and is focussed on advancing gender-balanced leadership. All of the mentees were women, we had a number of men who acted as mentors as they understood the benefits of a diverse team leading an organisation.
Sign up with an online platform
The platform that I recommend without hesitation is PushFar. Their system can run in-house mentoring programmes, they also have an open mentoring platform where anyone can sign up to find a mentor, volunteer to mentor others, network, connect and develop their career, with a whole host of career progression tools and techniques.
So what are you waiting for? If you have been promising yourself for months that you need some external help to discuss a challenging situation, to help you to figure out your next step in your career or how to influence senior people, mentoring might just be the solution for you.
Let me know how you get on in the comments below.
#nationalmentoringday #mentoringmatters #mentoring #jobhuntingwithjane