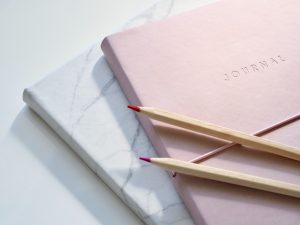 It doesn't matter at what point in the year performance reviews take place, they always seem to take everyone by surprise – managers and their team members alike.
There is always a scramble to gather the data to support an individual's rating.
For all the performance calibration meetings that I have been involved in, the focus is always on tearing people down, on the frustrations of a project, on the reason why we should rate someone lower.
What if we flipped it?
What if we talked people up – literally?
After all, a performance year is just that, it is the measure of someone's performance over the past year, not just the things we can remember that happened in the last few weeks or months.
To ensure the best outcome for you, you need to provide your manager (or whomever it is who will be speaking on your behalf), with all the evidence they need to make your case. The outcome of this meeting will determine any bonus that you are eligible for as well as a potential pay rise.
Don't leave money on the table.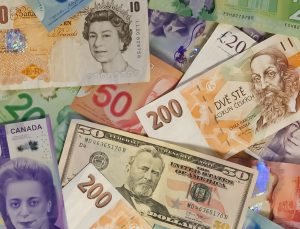 Build this into your routine
Whether you do this daily, weekly or monthly it doesn't matter, just make a point of regularly updating your records.
Find a "trigger" for you to complete it and make this a regular feature of your day. I have a daily reminder in my to-do list (Todoist* if you were wondering) where I just write down one win for the day which invariably leads me into writing a couple of sentences about why I chose that particular accomplishment.
Some of them are small things like, I walked 10,000 steps when I didn't feel like it. Others are bigger, such as signing a new client or completing an update to my website. It doesn't matter how big or how small, just build the habit of capturing your wins.
Keep all of your notes in the same place
When it comes to end of year review time the last thing you want to be doing is looking through paper notebooks, online notebook or scraps of paper to prepare. Cut your preparation time by at least half by storing everything in one place. I go "old skool" on this one and use a paper based planner whose sole purpose is to capture my "wins".
You could also use online notebooks such as Evernote or MS One Note.
A former colleague of mine used to keep a "brag file" (his words not mine!). This was a lever arch file that contained print outs of all the emails that he had received from people whom he had worked with, praising his efforts. Not only was this a great tool to pull out come appraisal time, it's a great thing to look at when you are having an off day.
This also encouraged him to write glowing emails to people he considered to be rockstars, thereby widening the circle of positivity.
Track your progress
Talking of off days, if you are feeling particularly unproductive or find that a project is not moving forward at the pace in which you had anticipated, go and have a read through your appraisal journal.
This will show you just how far you have come. You might find the initial kernel of an idea that has now become a reality.
Always be "Interview Ready"
One of the first exercises I get new clients to complete is to identify all of their achievements. This can often be a slow exercise because clients have to really dig deep into their history to try and remember exactly what it was that they actually did.
A common response is "I was just doing my job". I hear you, but what did that involve exactly? What was the outcome? Having an appraisal file can quickly get you started on this exercise and once you start with a few ideas, the floodgates will open and the examples will come pouring out.
Do you have an appraisal journal? Are you now thinking about starting one? Let me know in the comments how you are going to store all of your information that you can pull out at a moments notice. Good luck!
* Affiliate link. Use this link to get two free months of the Pro plan. If you go ahead and purchase a yearly subscription to the Pro plan at any time during or after the trial, I'll earn a reward of two months of the Pro plan.